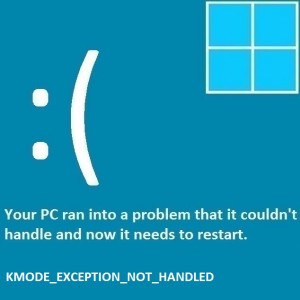 If you run Windows 10 as operating system and have installed the Anniversary Update you could have a BSOD when plugging an Amazon Kindle device, with the error message KMODE_EXCEPTION_NOT_HANDLED.
To solve this problem there are some quick solutions suggested in a thread of Amazon Kindle forum:
– uninstall Apple Bonjour (it's a service related to iTunes). iTunes will continue to work, you will just get a warning that Apple Bonjour isn't installed.
– uninstall McAfee product, it can have a conflict
If you still get the BSOD another user suggest to plug the Kindle ebook when the pc is powered off and then power on.
Waiting for an official fix (from Microsoft or an update of the Kindle firmware) you can try these workarounds.