TThrottle is a very good free software to measure CPU and GPU temperatures of your pc.
It has also a useful widget to place in desktop, it's compatible with all Windows versions (32 and 64 bit).
The software comes very useful to monitor notebooks temps, as they can reach high temps more easily than desktops, but you can also define actions (ad esempio eseguire un suono, inviare mail, spegnere, ibernare, riavviare computer) when temps reach a threshold defined by us.
You just need to set in the "Rules" tab of the program.
The program is very easy to use.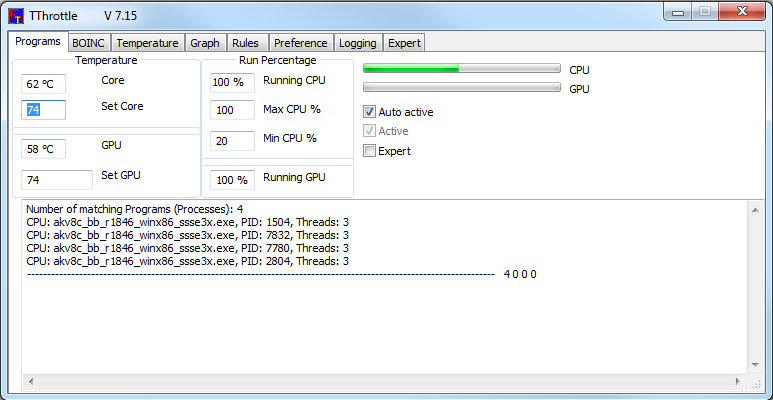 Iscriviti al gruppo Telegram Italian Spaghetti Geeks
https://t.me/ItalianSpaghettiGeeks
News e discussioni sulla tecnologia (internet, computer e mobile, telefonia, sat/DTT e streaming, ecc...), giveaways esclusivi prodotti tech, sconti ed offerte e molto altro ancora!