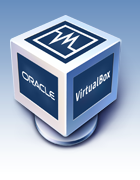 Lifehacker has published a nice guide for beginners with screeshots about VirtualBox the famous free program of OS virtualization vs VMware commercial solution.
As more resource you can watch these i videos available on net that shows about Virtualbox installation in the various operating systems and emulation of them.
Iscriviti al gruppo Telegram Italian Spaghetti Geeks
https://t.me/ItalianSpaghettiGeeks
News e discussioni sulla tecnologia (internet, computer e mobile, telefonia, sat/DTT e streaming, ecc...), giveaways esclusivi prodotti tech, sconti ed offerte e molto altro ancora!