I programmi gratis e opensource più utili ed interessanti del mese:
Fort software di criptazione per Windows, si integra con l'Esplora risorse di Windows e consente di proteggere i files tramite password.
RansomwareRemovalKit è una collezione di tool anti ransomware.
AeroAdmin software per il controllo remoto in Windows, simile a TeamViewer.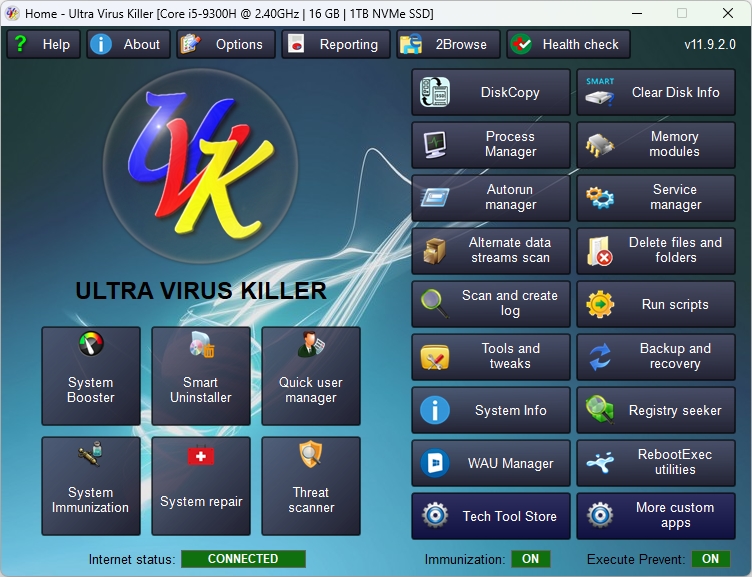 Ultra Windows Killer è un toolkit anti-malware per Windows. Ha molti moduli: System Booster, Smart Installer, Quick User manager, System Immunization, System Repair, Ultra Adware killer, Process Manager, Memory Manager, Autorun Manager, Service Manager, Alternate Streams Manager, Delete Files and Folders, Scan and Create log, Run Scripts, Geek Tools, Misc Tools, System Info, Registry Seeker.
File Blender è un convertitore portable di files per video, immagini, audio.
Iscriviti al gruppo Telegram Italian Spaghetti Geeks
https://t.me/ItalianSpaghettiGeeks
Novità tecnologiche, giveaways esclusivi prodotti tech e molto altro ancora!