Most interesting free and opensource software of the month:
RansomwareRemovalKit is a collection of anti-ransomware programs.
AeroAdmin is a remote control software for Windows, similar to TeamViewer.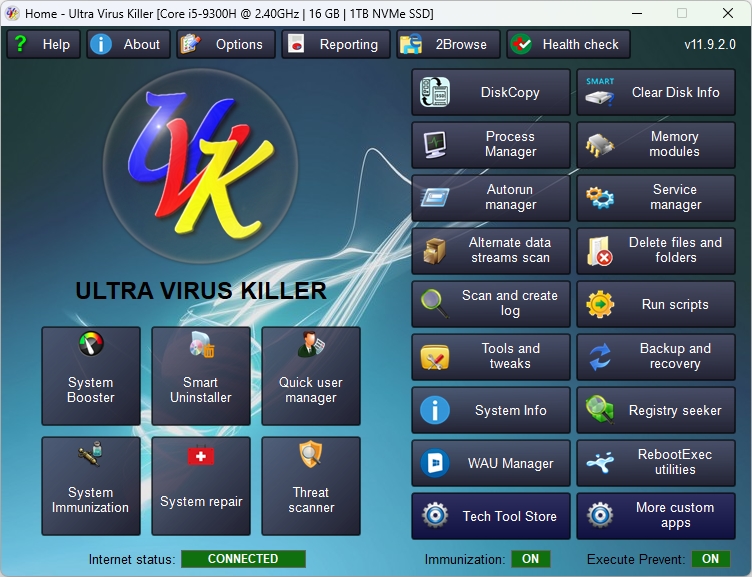 Ultra Windows Killer is a anti-malware toolkit for Windows. It has many modules: System Booster, Smart Installer, Quick User manager, System Immunization, System Repair, Ultra Adware killer, Process Manager, Memory Manager, Autorun Manager, Service Manager, Alternate Streams Manager, Delete Files and Folders, Scan and Create log, Run Scripts, Geek Tools, Misc Tools, System Info, Registry Seeker.
File Blender is a portable video, image and audio file converter.
Iscriviti al gruppo Telegram Italian Spaghetti Geeks
https://t.me/ItalianSpaghettiGeeks
News e discussioni sulla tecnologia (internet, computer e mobile, telefonia, sat/DTT e streaming, ecc...), giveaways esclusivi prodotti tech, sconti ed offerte e molto altro ancora!