Download of the week: Update Freezer
In: downloads
18
Jun
2012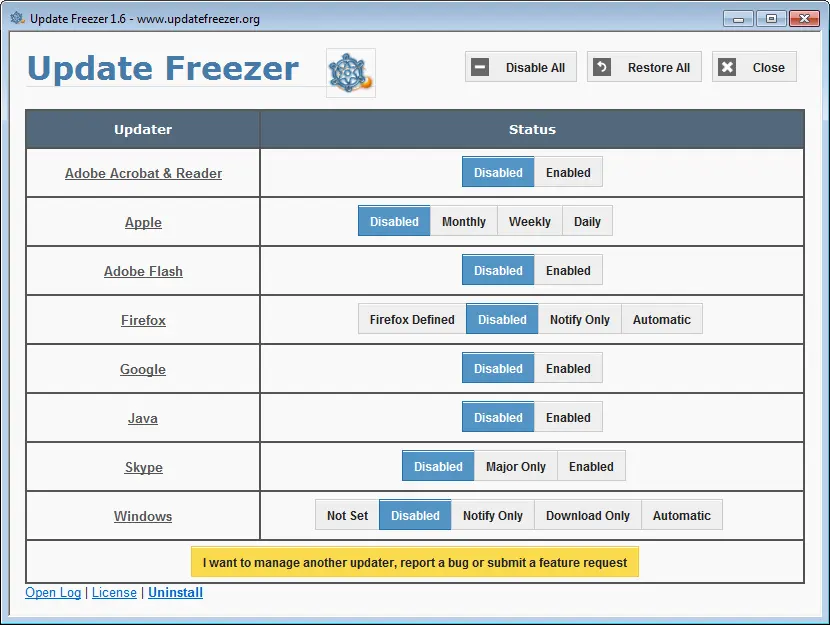 The download of the week for RSS readers of my blog, Facebook fan page and Twitter profile: Update Freezer
It's a simple program that allows to enable/disable software updates (eg. browser/Java/Adobe etc…), the author gives some reasons why this could come useful eg. slow/costly internet connection, need to keep system intact, doing a selective update of just some software.
Get in touch with Simo blog
Have a news? Tell me, i will be glad to include in Simo blog. You develop software or services? Contact me to start a cooperation. Wanna promote your new product / software / service? I could review it, please contact me for the prices.